Real-Time Systems Development with RTEMS and Multicore Processors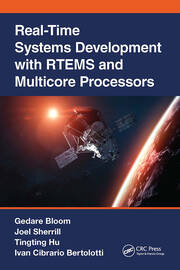 A new book featuring RTOS content is out and OAR's Dr. Joel Sherrill is a co-author for it. Dr. Sherrill's knowledge of RTEMS is an excellent contribution to the topics presented and talked about. Topics covered in the book use RTEMS as a solid foundation to answer questions relating to RTOS. Some of the questions RTEMS contributes to answering are RTOS and its usefulness, when it's needed, and what applications benefit from it's use. If you would like to learn more or even purchase this book, follow the link below.
https://www.amazon.com/Real-Time-Development-Multicore-Processors-Embedd...